ORCEO ARCHITECTS DESIGN AND CONSTRUCTION started out in 1980 as a designing firm and later decided to offer construction services by late 80's and has then designed and constructed numerous residential, commercials and interior works all over Region VI and VII.
The firm expanded to Cebu by 2002 and made Cebu its main office by 2005. The construction firm eventually gained public and private connections through good, honest, and reliable workmanship.
Orceo Architects Design and Construction now has maintained a good number of clients and is now into specialized services like sprinkler systems, dry wall partitioning, acoustical board lay-outing, and aluminum wall cladding. The firm always strives to give its clients a transparent perspective to all contracts, negotiations, and methods of construction which results in peace of mind for the customers.
Clients and Projects Gallery:
Please click on a thumbnail image to ENLARGE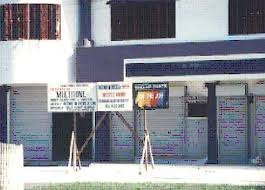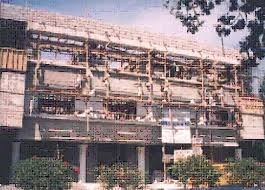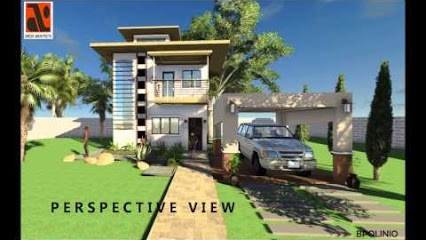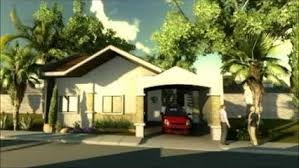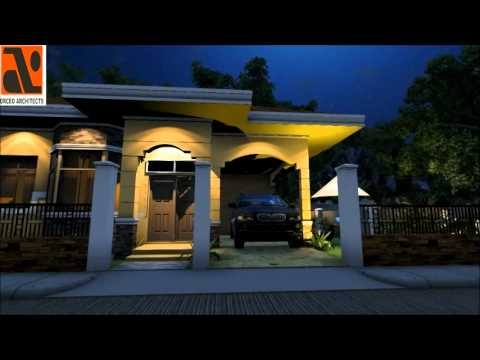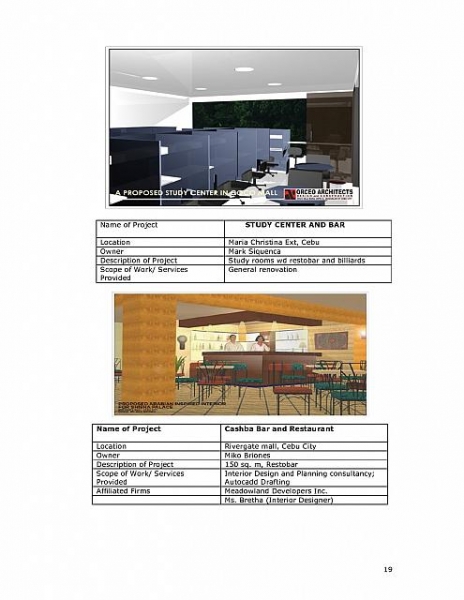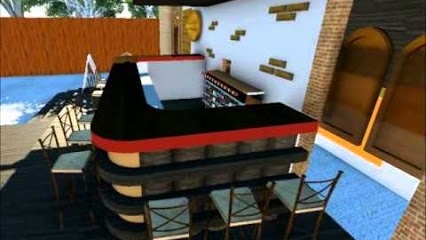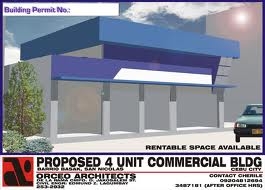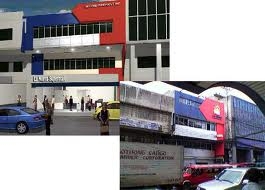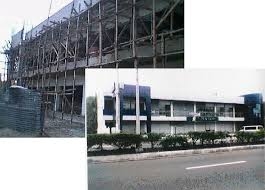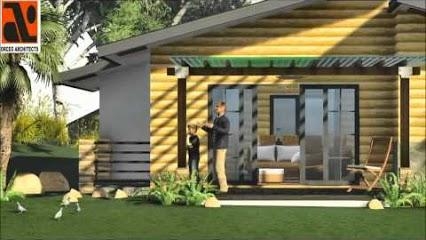 Orceo Architects Design and Construction Services include but is not limited to:
I. Design and Space Planning:
a. Residential, Commercial (malls and arcade low-hi rise), and Interior design (residential and condominium units)
b. Restaurants, Dormitory, Banks, Medical Centers, and specialty projects
c. House and lot selection and Subdivision lot selection,
d. Renovation
II. Large Scale Development:
a. Feasibility studies on reclamation, Hydropower, and Eco parks
b. Master planning on Eco parks, Adventure parks, and Resorts
c. Market analysis, ROI's for specific project, Realty, and Land Issues
III. Partnership:
a. Comprehensive Land use plan, Tourism plan, and subdivision planning
b. Substructure, Boring, Dredging, and Soil testing Projects
c. Hydropower, zipline, and Wake boarding
IV. General Construction and other services:
a. General construction (carpentry, masonry, electrical, plumbing and welding and painting works)
b. Structural cabling, internet connections, and post installation
c. Modular furniture, partition, and dry walling
d. Landscaping and swimming pools
e. Bid preparation, Construction contracts, and Information dissemination
f. LGU ordinances, Environmental issues, Building code, and similar laws
g. Technical writing, Audio-Video Presentations, Large scale forums, and presentation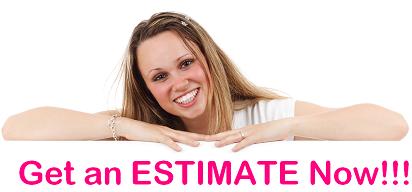 To engage Orceo Architects Design and Construction services, please fill out the form below:

Note: You will be UNABLE to send if the total attachment file size exceeds 1.0mb